Blue Octane members are all professional musicians and have experience playing and recording with nationally recognized bands
---
JOHN BROWN (guitar, vocals) grew up around Bluegrass. His father, John Brown, Sr. was a well-known guitar player and singer. At age 8, John got his first guitar and by age 10 he started playing bass with his fathers band, The One Way Express Bluegrass Gospel Band (which he still fills in with occasionally). Throughout the years, John has performed in several New Jersey based bands, including the Home Cooking Band and his own band, the Bel-Aire Boys. In addition, John was a member of Ivan Sexton and the Delaware Valley Boys and has performed several times at the Delaware Valley Bluegrass Festival.
John's biggest musical influences include the Stanley Brothers, Flatt and Scruggs and the Osborne Brothers. His guitar style is influenced by the Stanley Sound and he enjoys cross picking leads. John makes his home in Millville, NJ with his wife Michele.
---
TIM KRUZIK (banjo, vocals) has played banjo over for over 40 years and played on the Patuxent Banjo Project, a two CD release featuring banjo players from Washington DC, Baltimore, Northern Virginia and Southern Pennsylvania. Tim is most well known as the banjo player for Blue Daze from 1990-2010 and with Shiloh Ridge (from York, PA) from 2011-2013.
He plays the banjo primarily in the Scruggs style, but mixes in influences from all the great banjo players he has studied. Tim also provides baritone and tenor vocals for Blue Octane. A long time resident of Maryland, Tim currently lives in the town of Columbi
---
ANDY GRAYBEAL (bass) has been born with bluegrass music flowing in his bloodstream, from both his mother's and his father's families. His grandfather on his mother's side was the banjoist and band leader Ted Lundy, a well-known bluegrass music pioneer who founded Ted Lundy and the Southern Mountain Boys in the early 1960s. His father, Bill Graybeal, was also well-known in mid-atlantic bluegrass circles as a tasteful and driving bass player, performing in Ted Lundy's band as well as with Deacon Brumfield and the Fertile Dirt band. Growing up in such a family, also with uncles Bobby and T.J. Lundy, Andy couldn't help but develop the proper feel for accurate, rock solid and driving bluegrass timing.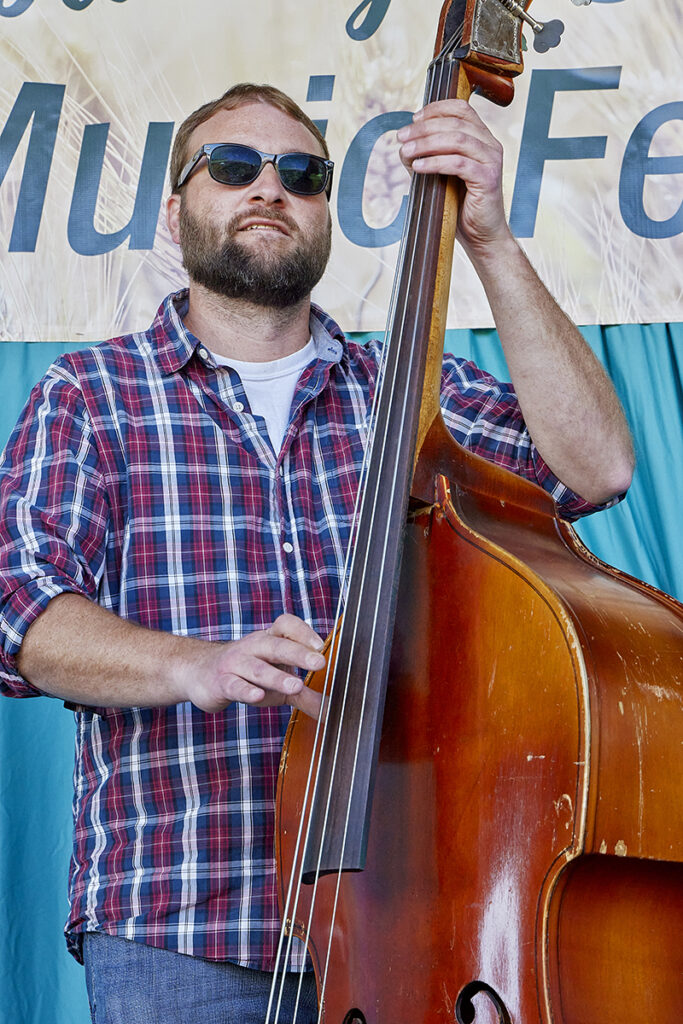 Andy makes his home in Conowingo, MD with his fiancé Stephanie.
---
DAVID ROBERTSON (mandolin and vocals) is known as one of the foremost tenor singers in the region. Dave has performed all his life starting at a young age singing in church, and playing mandolin with his father. His clear, mellifluous voice always enthralls audiences, whether it is an unhurried country ballad or a fast bluegrass Gospel number.
David plays mandolin with a highly melodic and fluid style. He has never met a stranger and leaves his audience feeling like they have a made a new friend.
---
JEFF WESTERINEN (mandolin, fiddle, vocals) has played Bluegrass and Old Time music professionally for over 40 years. A native Marylander with an itinerant history, Jeff has played fiddle, mandolin and bass in regional bands from New York, Florida, South Carolina and Washington State before moving back to Maryland in September of 2014. He is a veteran of the five-time New York State champion Yankee Rebels and the year 2000 International Bluegrass Music (Pizza Hut) Champion Ohop Valley Boys. A true multi-instrumentalist,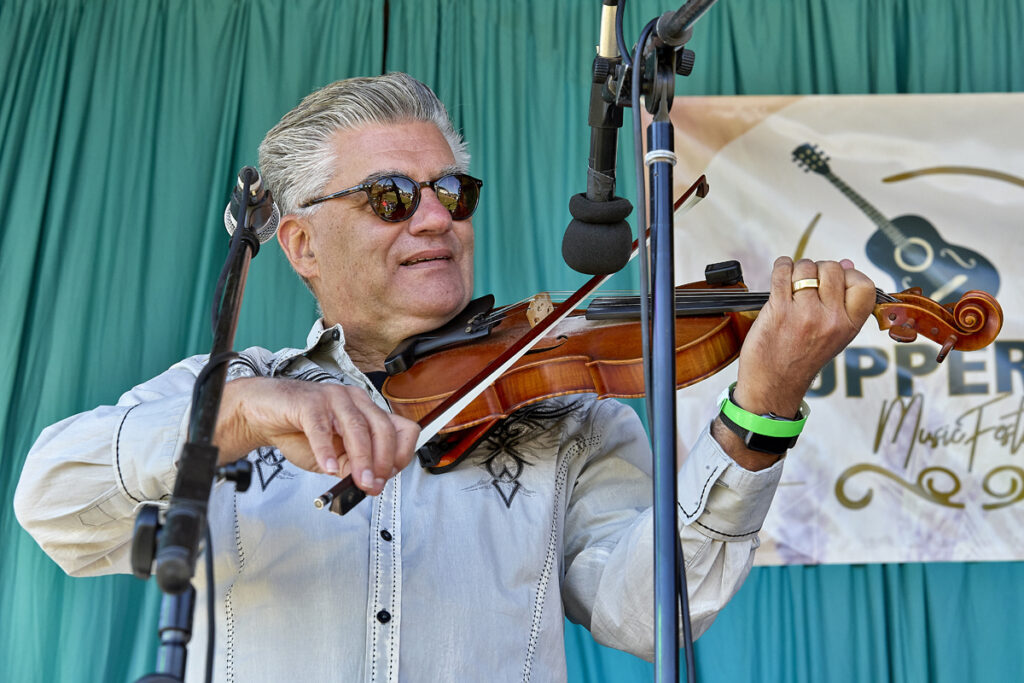 Jeff is also known to play a fiddle tune on a mandolin, flatpick a guitar or pick up a banjo to play a breakdown or two.